Four-Week Intensive Course
Portrait Paintings
Why choose this course?
The four-week Intensive Course can take place during each trimester with set starting dates.
Students from any level are appropriately challenged, to make significant strides towards mastering the skills needed for exceptional portrait paintings.

Every aspect of this course is under the guidance of Maestro Michael John Angel and the course is taught by our instructors.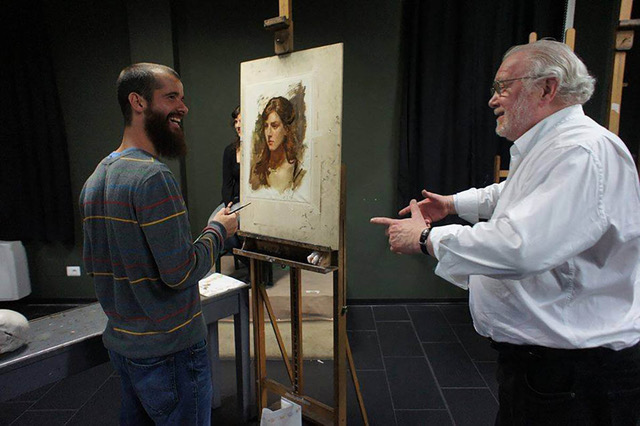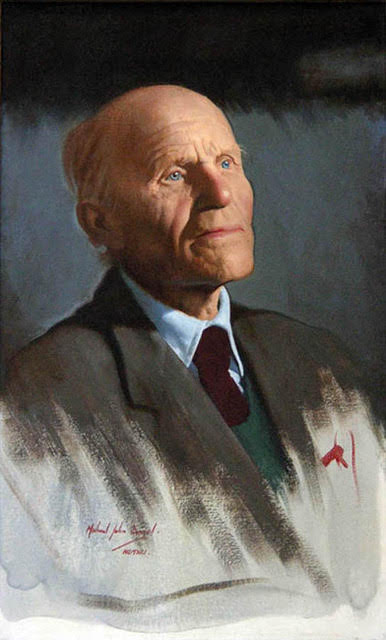 Curious students, aspiring artists, as well as top-professionals will follow a rigorous course with specific practice. With us you will learn:
How to paint with a realism that equals the best Realist artists today.
The proper use of underpainting and overpainting methods.
How to bring life and emotion to your drawings and paintings.
The correct use of photographic source materials, i.e. how to use photographs without copying them.
The methodology followed is the result of over 45 years of research and experimentation by its founder, Michael John Angel – known to his students as Maestro, and recognized as one of the most inspiring and successful teachers in traditional art.
How can I know more?
All courses are taught in English.
Students enrolled in the four-week intensive course share the studio with those enrolled in the 3-year diploma programme, which typically includes an international student body of over 30 nationalities.
Enrolments for the 2023-2024 and 2024-2025 academic years are now open. Deadlines for each trimester are as follows:
| | |
| --- | --- |
| Application Deadlines | To start the Four-Week Intensive Course in the 2023-2024 & 2024-2025 Academic Year |
| March 1, 2023 / 2024 | Fall Trimester courses starting 2023 October 9 & November 6 and 2024 October 7 & November 4 |
| June 1, 2023 / 2024 | Winter Trimester courses starting 2024 January 22 & February 19 and 2025 January 20 and February 17 |
| October 1, 2023 / 2024 | Spring Trimester courses starting 2024 April 29 & May 27 and 2025 April 28 & May 26 |