Spring & Summer Workshops
Hands-on Learning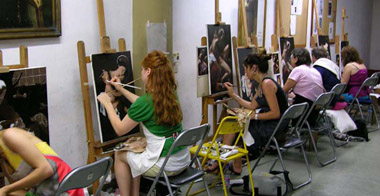 Why choose this programme?
Enjoy the magical city of Florence while learning about and practicing art.
Workshops at the Angel Academy of Art offer the ideal mix of instruction and practice that challenges and supports students at all levels.
All courses take place in the Academy's state-of-the-art, temperature-controlled, and clean-air studios, offering optimum comfort during warm summer months.
What will I learn?
Enrollment for the following Spring & Summer 2023 workshops is now open and includes:
How can I know more?
All courses are taught in English
Early enrolment is recommended as student numbers are limited to ensure a high-degree of individual attention.