After you learn: education for success.
"More than 60% of our alumni earn their living as professional artists."
– Lynne Barton, Director
An essential part of the Academy experience is learning the many applications of Realism in today's markets, and the business skills needed for success as an artist today. Understanding the business side of art is regarded by the Academy as a crucial facet of an artist's future success. Topics covered include: exhibiting, financing, pricing and costing, as well as galleries, market research and promotion. With us, you will learn the realities of professional painting.
To further this, the Angel Academy also hosts, every three years, an exhibition of students and instructors works. In this, you will learn how to price and promote your work, how to submit works to a jury or gallery, the importance of meeting deadlines for framing and transportation, and how sales are made. 
Here are just a very few of our thriving alumni: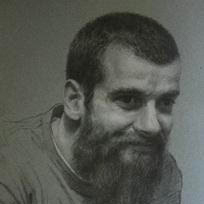 Cesar Santos
Cesar Santos has been featured in art magazines and television programmes across the globe. His impressive list of awards confirm his status as a world-renowned artist – with acclaims from The Miami Dade College Hall of Fame, to the National Gallery in Costa Rica, and the Metropolitan Museum of Art.
It was at the Angel Academy of Art in Florence that Cesar studied under Michael John Angel (student of Pietro Annigoni) and mastered the techniques and methods of the Renaissance, the eighteenth century, and the ateliers of nineteenth-century Europe and Britain. Today, Cesar uses his education to create dramatic and provocative works that harmonise the natural and the conceptual with superb technique. He is continuously holding solo shows; contributing to group exhibitions; and teaching through workshops and multi-media outlets.
Please visit his website: santocesar.com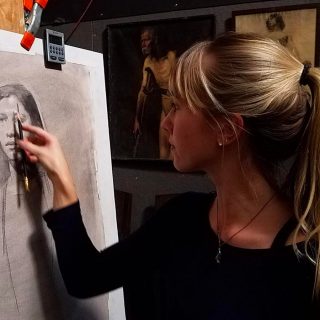 Savannah Tate Cuff
Savannah Tate Cuff has found incredible success since graduating from the Academy's three-year diploma programme in 2014. Savannah was a Hudson River Fellow, received the La Napoule Art Foundation Residency in France, and is a three-time winner of the ARC Scholarship. In 2016, Savannah received first place in the Figure Drawing Competition at Grand Central Atelier.
She currently lives in New York City and works on private commissions, while teaching at the Grand Central Atelier, and facilitating workshops Stateside and abroad. As a recent winner of the Alma Schapiro Rome Prize, starting in 2020 Savannah will copy Old Master paintings at the American Academy in Rome.
Please visit her website: savannahtatecuff.com
Instagram: @art.savannahtatecuff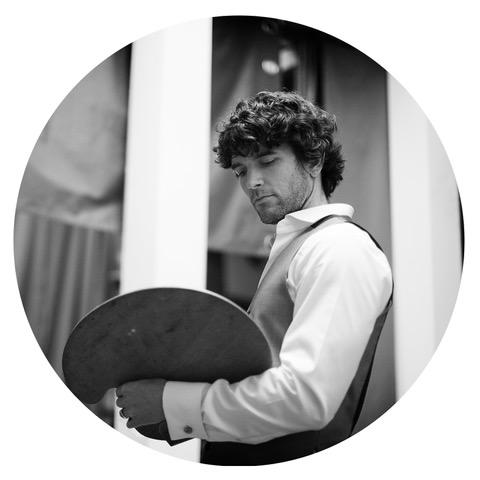 Shane Wolf
Shane Wolf spent four wonderful years at the Angel Academy from 2005 – 2009, after which he moved to Paris to begin his professional painting career. He has always been most inspired by the human figure, and as such has spent the past decade drawing and painting the nude exclusively from life in larger and larger formats.
His first works as a professional were large format single nude figures (up to 2m30), and for the past 4 years he has been painting a monumental cycle with nearly 200 nudes (3 x 33 meter cycle). His works sell via various galleries around the world as well as directly to collectors. He also enjoys continuing to share this knowledge via several workshops per year in various cities and countries.
Please visit his website: shane-wolf.com
Instagram: @shane.wolf.artist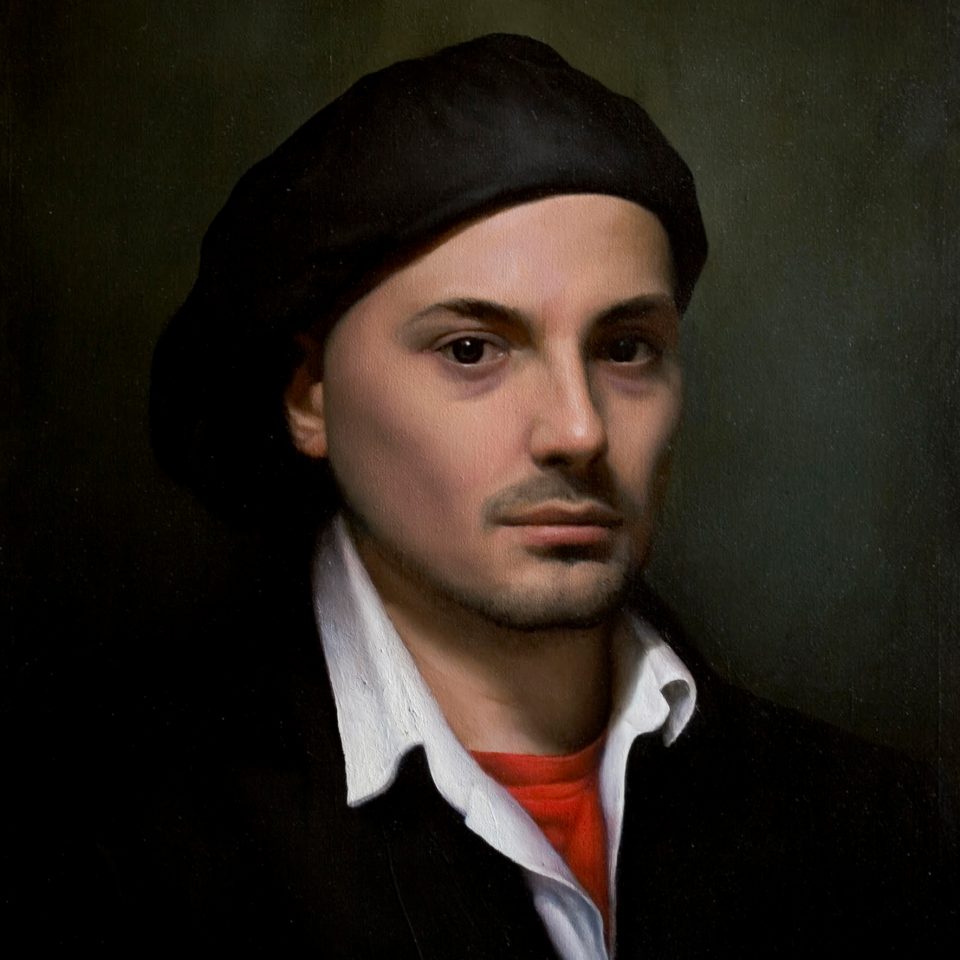 Martinho Isidro Correia
Martinho Isidro Correia is an educator and practicing fine artist. A student and instructor at the Angel Academy from 2000 to 2012, Martinho continues to teach workshops at the Academy. Martinho is also a graduate of the University of Calgary (BFA in Painting), University of British Colombia (BEd in Art Education), and The European University/Pontifical Athenaeum, Regina Apostolorum in Rome (Masters in Architecture, Art and Liturgy).

Martinho splits his time between teaching and private commission work.
Please visit his website:martinhocorreia.com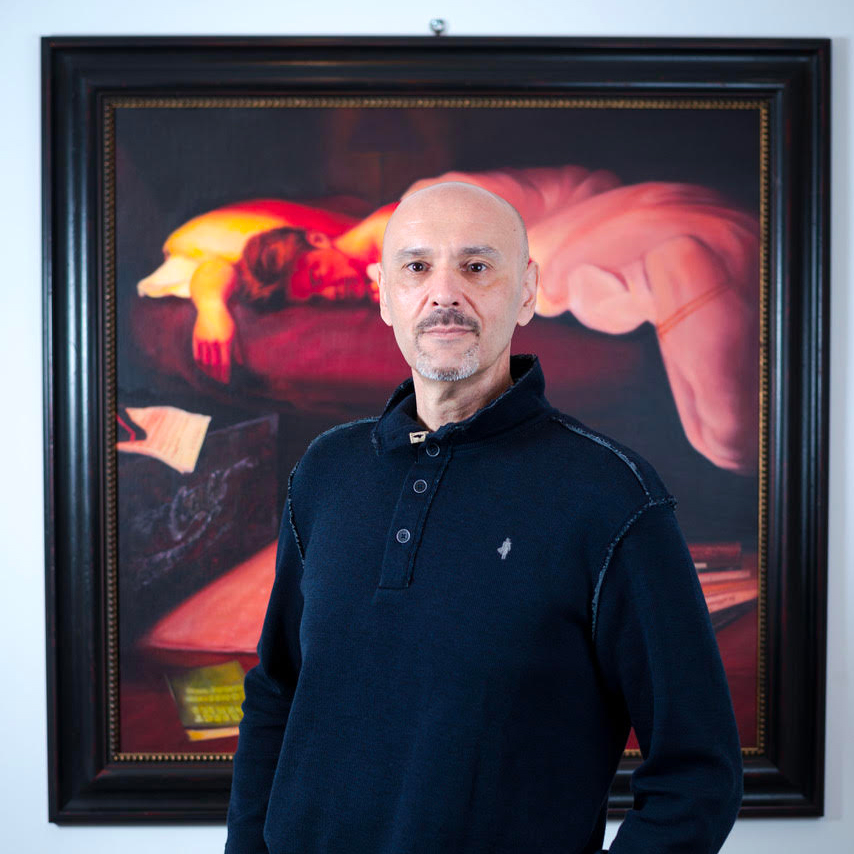 Damir May
Damir May graduated from the Angel Academy of Art in February 2006. Since 2014 he lives and works in Vienna, Austria. He utilises the knowledge gained during his studies with Maestro Angel and Jered Woznicki on a daily basis, acquires portrait commissions and teaches classic art at Amadeus Music and Arts Academy Vienna.
Damir and his wife Mila continuously and tirelessly promote Classic Realism. In order to achieve greater results they founded May Fine Art Studio and are launching May Gallery. Over the years Damir has won a string of Awards in international art competitions. His works are found, inter alia, in respectable collections of Carl XVI Gustaf, King of Sweden; Fumihito of Akishino, Prince of Japan; Croatian Parliament and Fred Ross, the president of Art Renewal Centre.
Please visit his website: https://mayartstudio.eu/damir-may/