Workshop 3
Academic Figure Drawing Principles

Instructor: Krasimir S. Marinov
24 June – 05 July 2024 | 60 hours
It should go without saying that figure drawing has always played a tremendous role in the development of one's drawing ability. During the 19th-century, art reached a whole other level, whether compositionally or technically. In this workshop we will explore the scrupulous practice of figure drawing that helped bring forth those amazing artists of that century
The workshop will focus on creating beautiful, gracious, academic figures. These words are not random, rather they form the sensibility through which we are going to be viewing and drawing the figures. Building that sensibility, based on classical ideals and principles, will be one of the main goals of the workshop. It is important to learn what lens we will be using to draw these figures.
Work with the live model will start in the second week.The instructor will demonstrate each of the key steps and will individually assist each student as they progress.
Workshop Images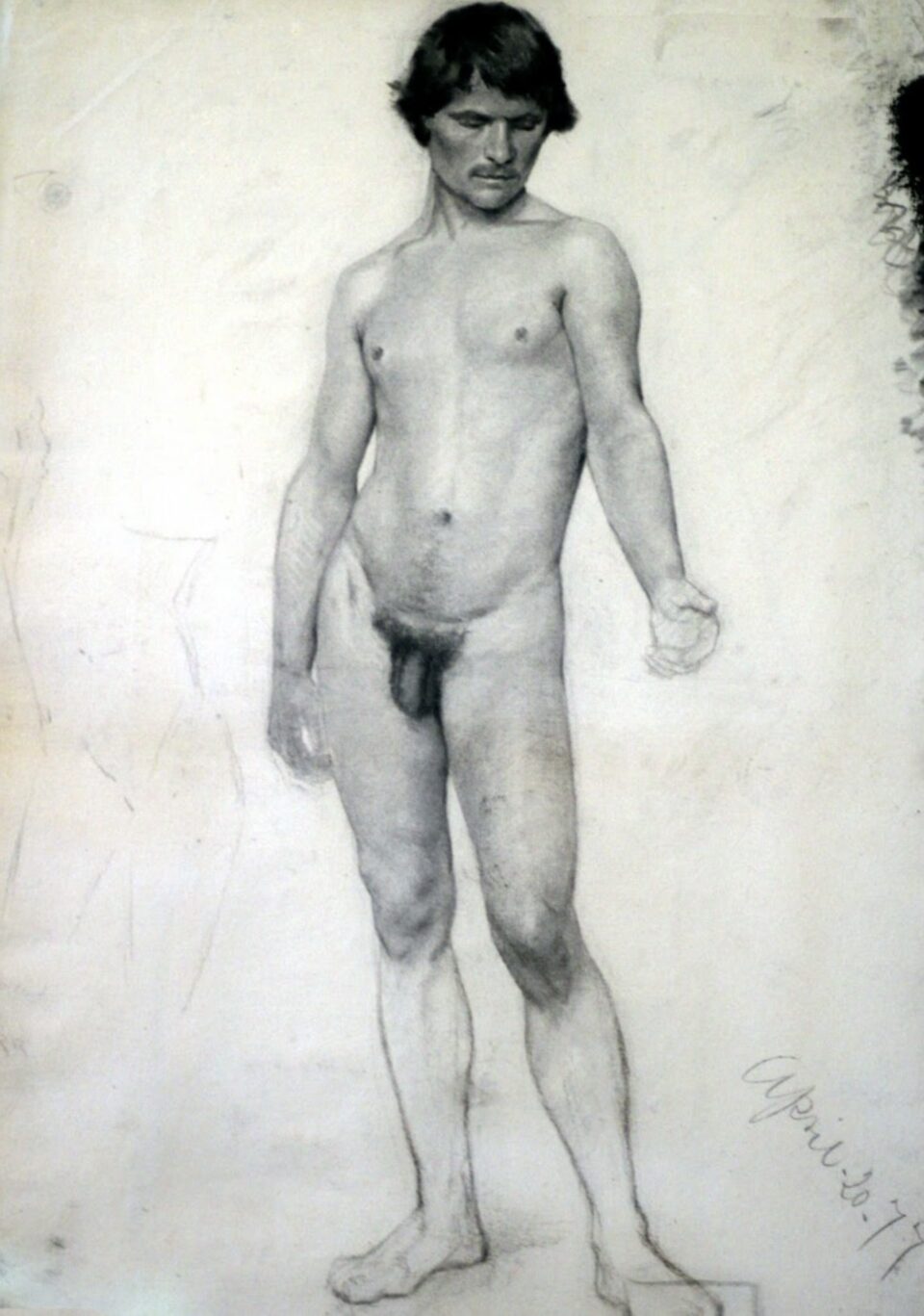 EARLY RESERVATIONS ARE RECOMMENDED, AS STUDENT NUMBERS ARE PURPOSELY LIMITED TO ALLOW FOR A HIGH DEGREE OF INDIVIDUAL ATTENTION.
WORKSHOP FEE: €2200.00EUROS
(THE COST OF SOME OF THE MATERIALS ARE INCLUDED IN THIS PRICE – OTHER MATERIALS, HOWEVER, ARE TO BE PROVIDED BY THE STUDENT. A MATERIALS LIST WILL BE PROVIDED ON REGISTRATION).
THE FEE INCLUDES 10-DAYS TUITION.THE COURSE INVOLVES 60 HOURS OF FULL INSTRUCTION, TOGETHER WITH LECTURES.
CLASS TIMES: MONDAY TO FRIDAY 09.30 – 12.30 AND 13.30 – 16.30
NOT INCLUDED ARE: ACCOMMODATION, AIRFARES, TRANSPORT AND ALL OTHER EXPENSES
RESERVATION & REGISTRATION: IN ORDER TO RESERVE YOUR PLACE IN OUR SUMMER WORKSHOP PROGRAMME 2024, WE WILL ASK YOU TO REMIT A NON-REFUNDABLE/NON-TRANSFERABLE DEPOSIT IN THE AMOUNT OF EUROS 1000.00 FOR EACH WORKSHOP 2 – 6 AND EUROS 500.00 FOR WORKSHOP 1.
PLEASE CONTACT US FOR THE DETAILS FOR MAKING YOUR DEPOSIT / PAYMENTS (NON-TRANSFERABLE/NON-REFUNDABLE). WE CANNOT CONFIRM YOUR REGISTRATION UNTIL YOUR DEPOSIT HAS BEEN RECEIVED.
PLEASE NOTE THAT THERE WILL BE A TRANSFER FEE OF €20.00 EUROS ADDED FOR ALL TRANSACTIONS.
FOR REGISTRATIONS FOR WORKSHOP 1 AFTER 1ST FEBRUARY AND WORKSHOPS 2 – 6 AFTER 1ST MAY 2024 THE NON-REFUNDABLE/NON-TRANSFERABLE FULL FEE IS REQUESTED AT THE TIME OF REGISTRATION.
FINAL PAYMENT: THE NON-REFUNDABLE/NON-TRANSFERABLE BALANCE FOR WORKSHOP 1 MUST BE RECEIVED BY 1ST FEBRUARY 2024 AND WORKSHOPS 2 – 6 MUST BE RECEIVED BY 1ST MAY 2024. PLEASE CONTACT US BY EMAIL FOR PAYMENT DETAILS AT: INFO@ANGELACADEMYOFART.COM
MINIMUM ENROLLMENT REQUIREMENT FOR ALL WORKSHOPS IS 9 PARTICIPANTS.
PARTICIPANTS IN WORKSHOPS 1 WILL BE NOTIFIED IF THIS NUMBER IS NOT REACHED BY 2ND FEBRUARY 2024 AND FOR WORKSHOPS 2 – 6 AFTER 2ND OF MAY 2024. AT THAT TIME, THEY WILL BE GIVEN THE CHOICE OF EITHER ENROLLING IN ANOTHER WORKSHOP, AVAILABILITY PERMITTING, OR HAVING THEIR DEPOSIT REFUNDED.
FOR WORKSHOPS 2 – 6 WE KINDLY REQUEST THAT YOU CONTACT US BY 5TH MAY TO CONFIRM RUNNING OF THE WORKSHOP IF YOU HAVEN'T ALREADY RECEIVED OUR CONFIRMATION.
PARTICIPANTS IN WORKSHOPS 2 – 6 MAY CONTINUE TO APPLY UP TO 1ST JUNE 2024 AND AFTER THAT TIME SUBJECT TO AVAILABILITY.
CANCELLATION POLICY: NO REFUNDS ON ANY WORKSHOPS WILL BE GIVEN FOR WHATEVER REASON.ANY DEPOSITS/FEES PAID ARE NON-TRANSFERABLE/NON-REFUNDABLE. IN CASE OF POSTPONEMENT/ CANCELLATION OF ANY OF THE ABOVE WORKSHOPS, A VOUCHER WILL BE ISSUED FOR FUTURE USE.
THE ANGEL ACADEMY OF ART RESERVES THE RIGHT TO SUBSTITUTE INSTRUCTORS OF ANY WORKSHOP AT THE LAST MINUTE OR DURING THE SESSION.
IN THE EVENT OF THE POSTPONEMENT/CANCELLATION OF ANY OF THE ABOVE WORKSHOPS FOR REASONS BEYOND OUR CONTROL, WE STRONGLY ADVISE PARTICIPANTS TO ACQUIRE TRAVEL INSURANCE THAT COVERS THE LOSS OF ANY AMOUNTS PAID FOR AIRFARE AND ACCOMMODATION.
SHOULD YOU REQUIRE INFORMATION ON ACCOMMODATION IN FLORENCE WE HAVE A LIST AVAILABLE OF SMALL HOTELS WHICH ARE IN WALKING DISTANCE OF THE SCHOOL. ALTERNATIVELY SHOULD YOU PREFER TO RENT OR SHARE AN APARTMENT WE HAVE AN AGENT FOR THE SCHOOL WHO WILL BE PLEASED TO ASSIST YOU. THIS INFORMATION WILL BE SENT OUT ONCE YOU HAVE ENROLED IN ANY OR ALL OF THE WORKSHOPS.