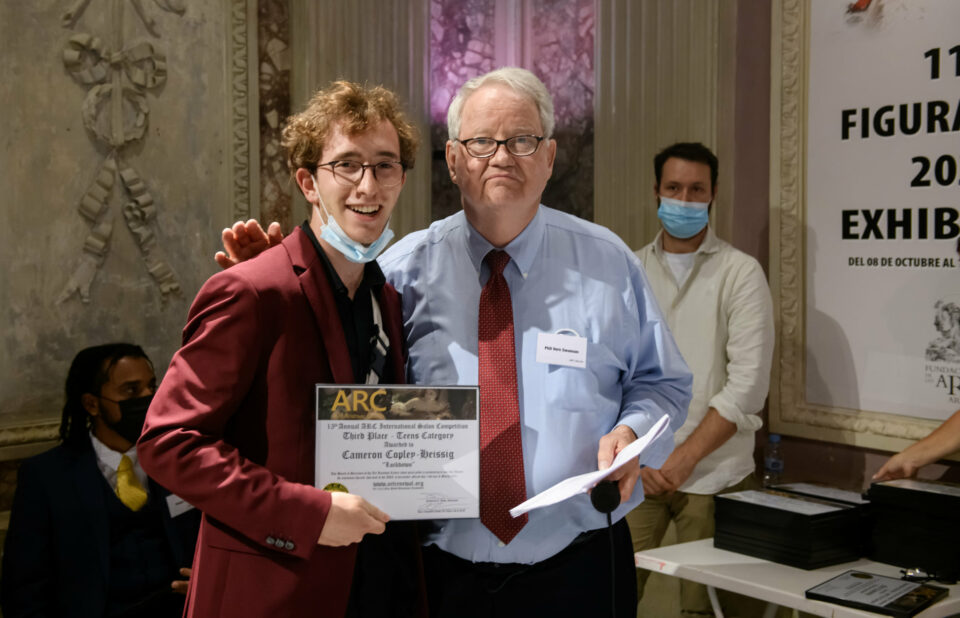 Cameron with his award certificate.
Cameron Copley-Heissig, student here at the Angel Academy, has his award winning work showing in the 15th ARC Salon Competition Exhibition which opened on 8th October with the Official Award Ceremony and Grand Opening at the Museum of European Modern Art (MEAM) in Barcelona, Spain. The show will continue to run through December 12th, 2021, alongside the MEAM's representational painting and sculpture competition exhibition, Figurativas in which former Angel Academy student Matilde Olivera's work is included.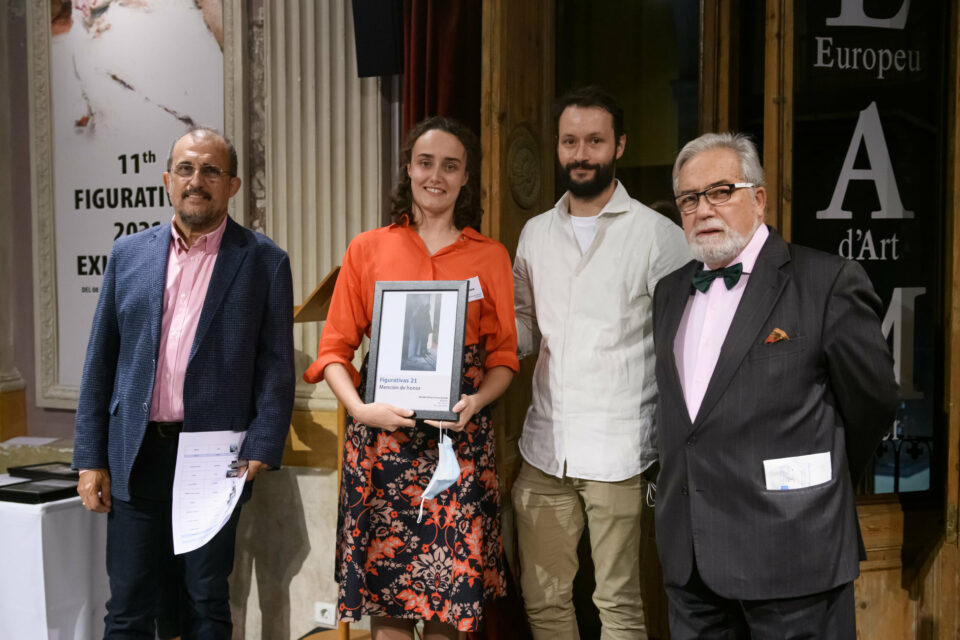 Matilde Olivera receiving her certificate at MEAM's Figurativas 2021, Barcelona, Spain
Matilde Olivera's painting, Mañana (which means Tomorrow) is oil on linen, 180 x 89 cm.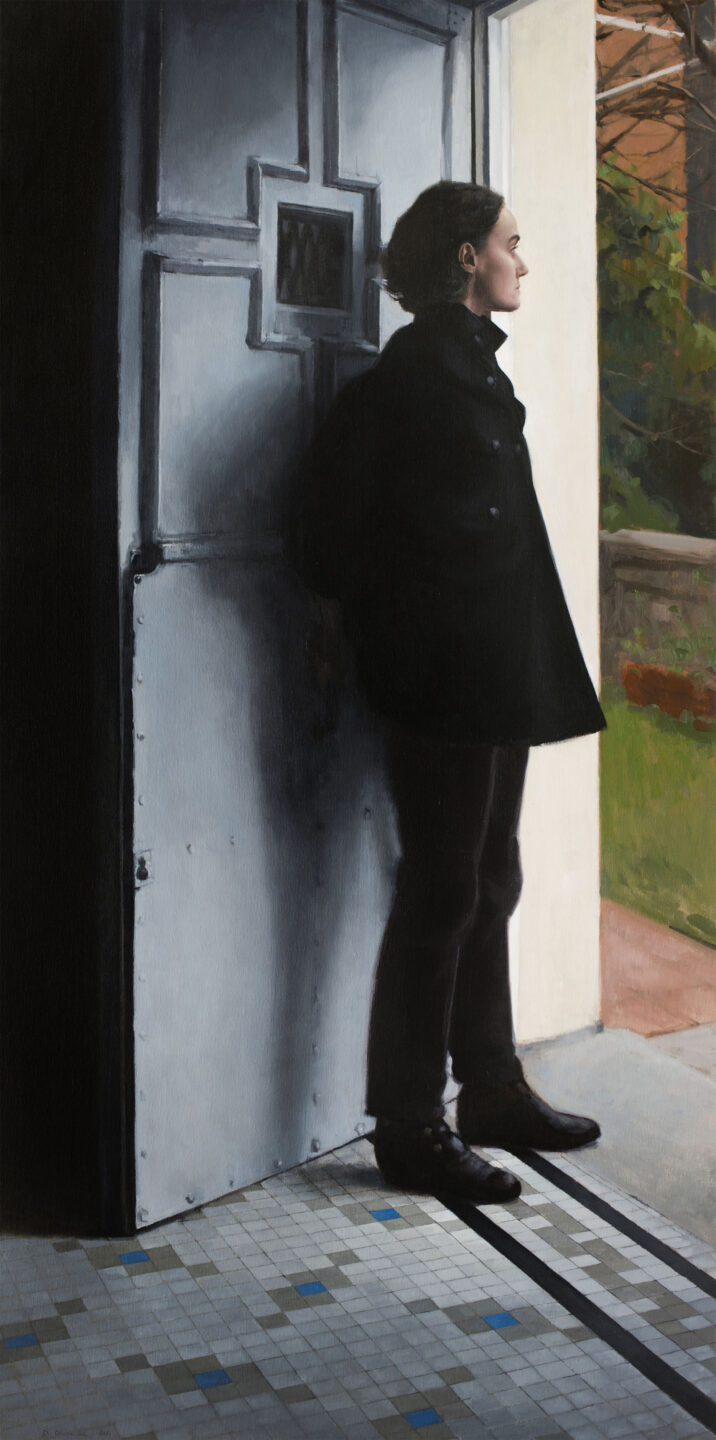 In this painting, a young woman is seen in profile standing still on the threshold of a door looking outside, where we have a glimpse of a garden. She grasps the doorknob with one hand. It si not clear what she will be doing next, will she go out and close the door behind her or will she stay inside? The title, Tomorrow, gives us a clue to reading the scene. It speaks about time, about the uncertainty of the future and the attachments of the past. The door is a symbol of transition, of the passing from one place to another. Behind her, the woman has a familiar room, her home. It evokes our past, which we know and is familiar to us. The past can be grey, monotonous or even repetitive, like the geometry of the floor and the door itself, but because it is something we know, we can grow attached to it and it may even be inmoblising. On the other hand, the future, which is represented by the garden, offers us hope for change. A hope that suggests a life with more dynamism and colour. But of that future, which is ahead of her, she can hardly see anything, and maybe it will never bring the wonders that she dreams of. The fear of the future never bringing what we hope for may be the true cause of her immobility. And there she is, standing still. Will she finally come out and close the door behind her?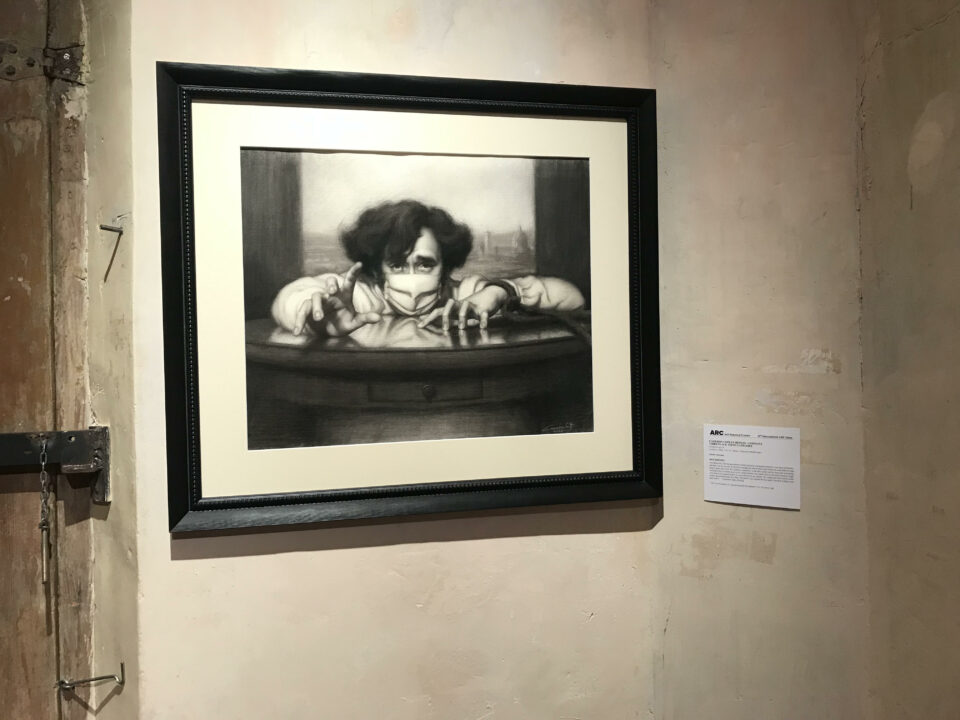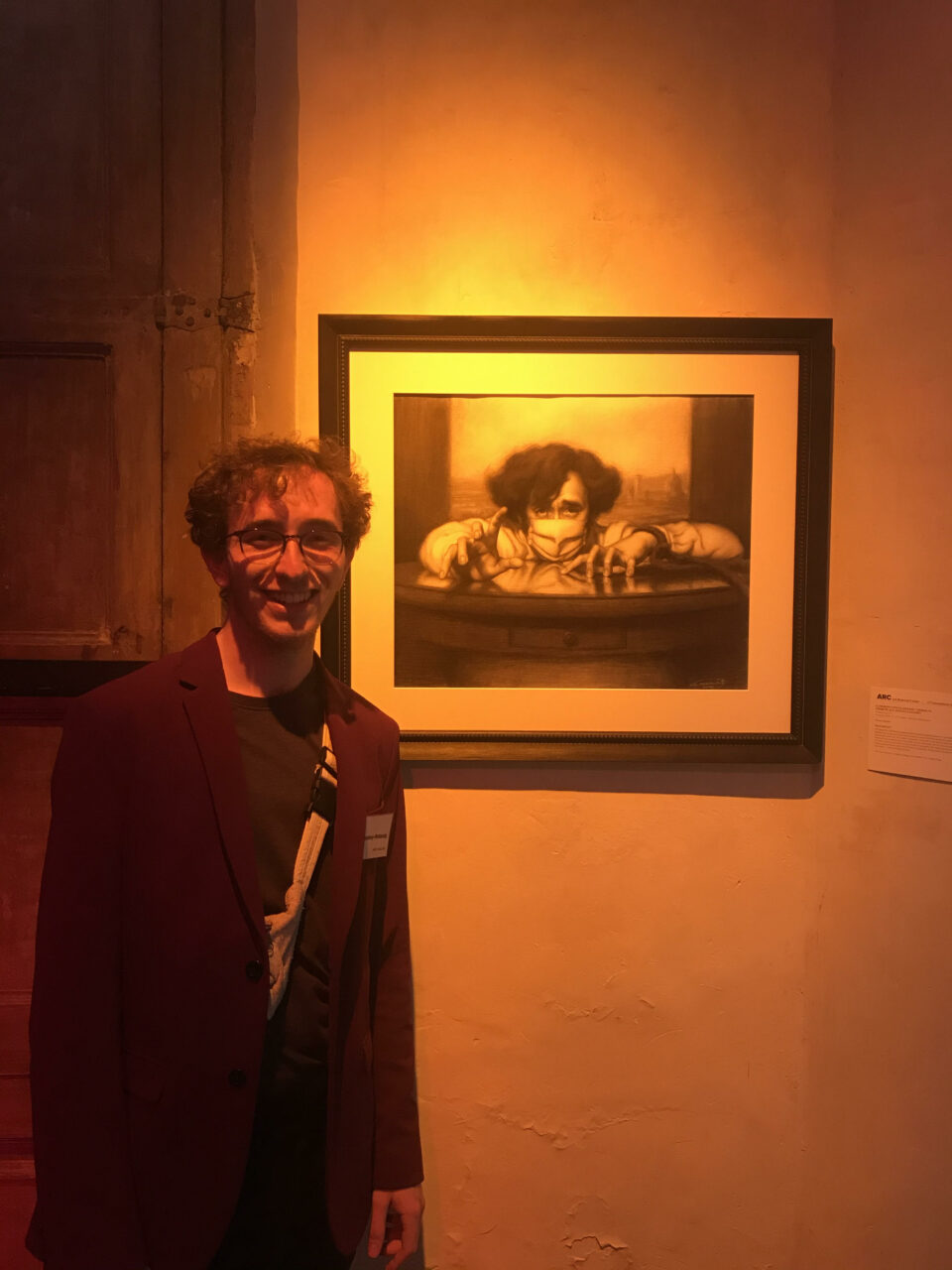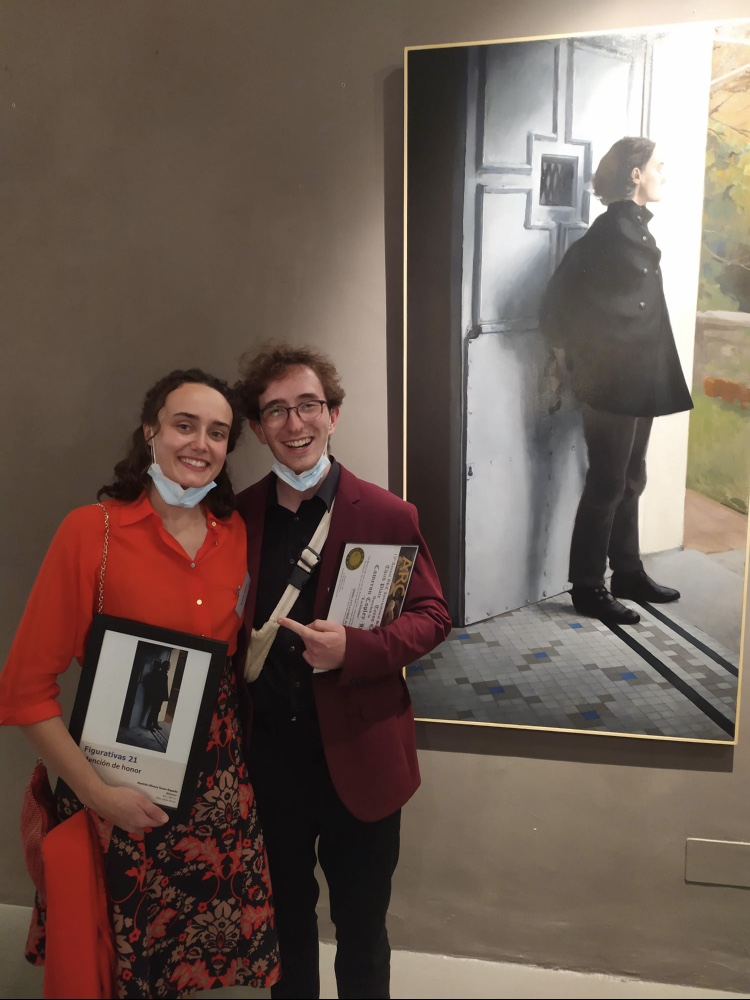 links, to Matilde's website and IG account:
@matildeolivera.art